Two weeks ago, I frogged four or five inches of a knitting project because I had twisted a stitch when joining in the round.
After a few days off, I started again. Careful. So careful.
Guess what?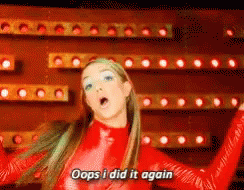 I hate frogging. I hate frogging the same project twice even more. There's a reason frogs were plagues once upon a time in Egypt.
I'm going to try again, this time with longer cables on the needles so the stitches won't be all bunchy (technical term) and I can see much more easily if I'm about to twist n' frog.
Things are winding down and winding up for us. School starts in 12 days, and my kids are feeling it hard. Camps ended today. Littlest joined us for an expo at the twins' class. They all are tired and bummed that we put them in a program that had homework after 7 hours of class, which is understandable. Right now they don't want to hear the amazing work they've done and how much they've grown because of the course. They want to hear things like "Unlimited screens for you!" and "What flavor of ice cream would you like for dinner tonight and also for breakfast tomorrow?"
We're trying to cram as much summer funtime as we can into the next days, a task I am taking seriously.
Over the next few weeks, this blog will evolve as a place to keep you posted on my progress as I attempt to write a book, as well as the usual nonsense that bops around in my noggin. It feels like a new beginning for all of us, as start dates loom around the corner.
As does joining in the round. Wish me luck.